Honeymoon Travel With Your Fine Jewelry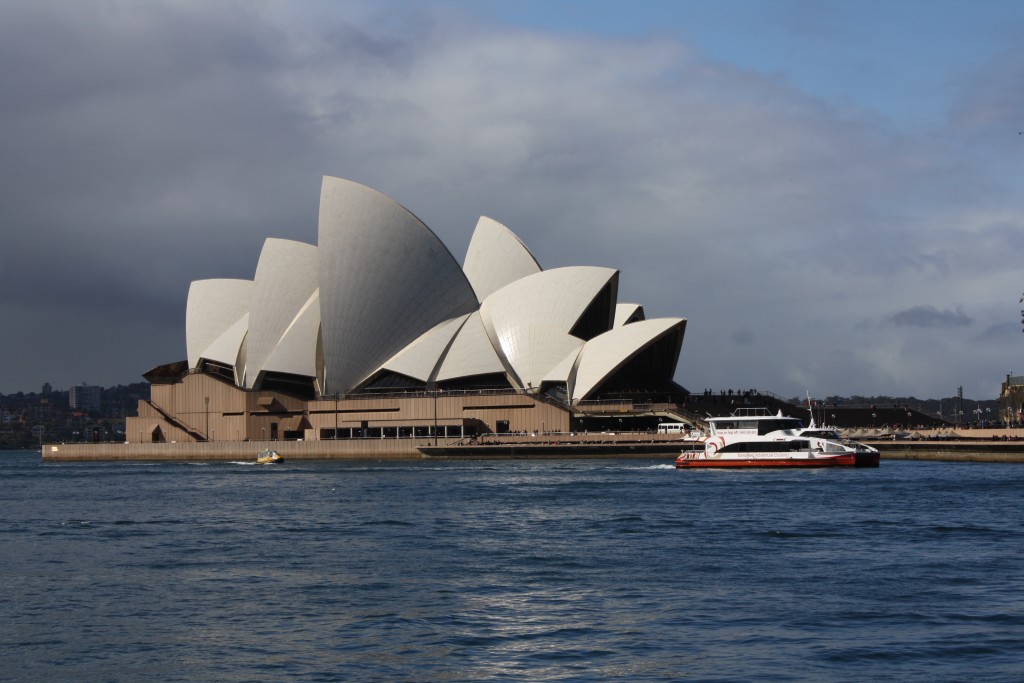 Before you start selecting those amazing pieces from your jewelry box to go on your honeymoon – ask yourself this question…. Do you REALLY need them?
My wife and I just celebrated our 25th Anniversary and treated ourselves to a trip "down under"…. Sydney, Australia. My wife wanted to adorn herself and look good when we went out to dinner. Which bracelet would match with this dress etc…. then we did some research.
It seems like a lot of people lose their jewelry on vacations. Nothing ruins a vacation or honeymoon more than losing a sentimental piece of jewelry or a new engagement or wedding ring… and it happens more often than people realize. We eventually decided to leave them securely at home but wanted to pass on these useful tips:
Look at your existing jewelry insurance coverage to check whether it will be applicable if you take the pieces outside of your home state or country. If not, consider an additional plan or upgrade that will protect you from theft, loss or damage while you are away.


Check with the hotel, before you leave, to see if they have a safe deposit box that you can use or if your room has a safe that is secured to a wall where you can customize the code. Either of those may work well, but hotels usually have a disclaimer where they won't be responsible. Speaking with the security staff at your hotel to ask their advice may be the best bet.


While on route to your destination, make sure you keep your jewelry on your person or in your carry-on luggage. It is difficult to secure your jewelry when it is not with you. Make sure you are in control of where your fine jewelry is at all times, and make sure it is secured from other's hands and eyes.


Make sure your jewelry is protected against scratching or being crushed or other damage. Travel jewelry cases are nice, but I suggest packing your jewelry individually in zip top plastic bags. Put each piece in a separate smaller bag and then put all the smaller bags in a larger bag. This way there is less risk of the items scratching each other or getting tangled. If you are packing a fine chain or earrings that need support, cut a piece of cardboard to fit in the zip bag, and then cut two slits along one edge of the cardboard. Drape the chain over the cardboard, placing it into each of the slits or place the earring posts or wires into the slits before placing it into the bag. Put the larger bag with all of your jewelry near the top of the items in your purse or carry on, but not on the top. You don't want it falling out accidentally or being seen by a thief looking for an opportunity.


Make sure your jewelry is not all in one place! If your luggage is lost or stolen, or if all your jewelry is kept in one easy to grab pouch, you will potentially lose everything you bring with you. It is a good idea to wear some pieces, keep some on your person while you travel, and pack other pieces.
Finally, make sure when you travel your jewelry at home is secured! Many an opportunistic thief preys on folks who are away from home. I recommend placing your valuables in a safety deposit box while you are on vacation, and have someone check your home occasionally while you are away.
Atmosphere Productions LLC is a CT Wedding DJ, providing professional mobile entertainment service, Music, Reception Entertainment Directors, MC and DJ's primarily for Weddings in the Greater Hartford area but throughout Connecticut, Massachusetts, New York, Rhode Island and in the New England area.
Specializing in wedding disc jockey entertainment, radio and club dj's, corporate and business events, photo booth rentals, ceremony musicians, strolling violinist, guitarist, cocktail and chamber musicians, custom lighting, custom song editing and voice-over services.
For further information visit our website at
www.atmosphere-productions.com
Contact us TODAY for FREE information.
DJ Sam
Sylvester Samuels
Reception Entertainment Director
As featured in Eric and Amanda's winning wedding on the season finale of TLC's TV
"FOUR WEDDINGS"
Couples' Choice Awards™ 2014, 2015, 2016, Bride's Choice Awards™ 2011-2013 and Gold Rated Awards™ 2011-2013
Atmosphere Productions LLC
Professional Disc Jockey Entertainment
PO Box 330303
West Hartford, CT 06133-0303
Phone: 860.231.7141
Skype: atmosphereproductions
Celebrating over 30 Years in the Wedding/DJ/Entertainment Music Business
Member of The DJ Network
Member of The West Hartford, CT Chamber of Commerce
Member of The Association of Professional Entertainers
DJ Times ~ Mobile DJ Of The Month
Former WKND Air-Personality
Copyright © 2016 Atmosphere Productions™ LLC All Rights Reserved.
Honeymoon Travel With Your Fine Jewelry