Introducing: Pop Up Weddings - A division of Always and Forever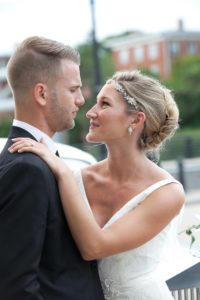 Throw tradition out the window…..Think outside the box!!
If you are a couple that wants something new and unique for your wedding, but don't want the cost or headaches of planning a wedding then a Pop Up Wedding is for YOU!!
Maybe buying a house is more important or spending money on an exotic honeymoon is really what you prefer. Then a Pop Up Wedding is for YOU!! Perhaps your family has been fighting constantly over the budget, or that you have to invite all their co-workers, even though you've never met them, or Uncle George who no one likes, then a Pop Up Wedding is for YOU!!
According to Heidi Hanson, owner of Always and Forever, a Pop Up Wedding helps bring your wedding dream to life, and reflects you and your partner and celebrates the incredible love the two of you share. We believe that every couple deserves a beautiful wedding regardless of budget. That's why the Pop Up Wedding Package starts at just $3,000.
Think about all of what you are getting, a wedding planner, a top notch wedding photographer, a fun officiant, flowers, hair and makeup, champagne and cake, no headaches, no stress, no bills AND tons of FUN, this is a pretty amazing deal!
Couples can choose between two packages the Say Yes and the I Do Package, they both include the same options listed above, but with the I Do Package you can celebrate with up to 30 of your friends and family and have a little longer of a reception.
Of course with every wedding there are options to customize! The Pop Up Wedding has a list of enhancements including live music, additional florals, fondant cake, wedding film, photo booth and a DJ.
You may be asking so why is this such a steal?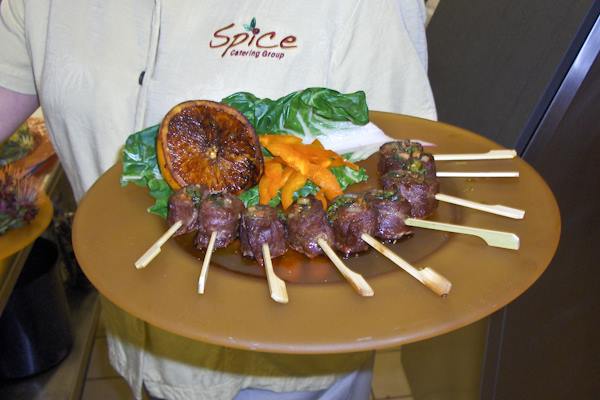 Well this works so great because there are typically two weddings in one day, so they share the investment. We've also created unique packages with some of the most creative and experienced vendors in New England. We have assembled a team of expert vendors to ensure the Pop Up weddings go off without a hitch. From the moment you sign the contract you can be sure that we will take care of every last detail. Couples just need to obtain a marriage license and figure out what to wear. It's that simple!
"Pop Ups are all about the love that couples share and the fun, don't forget about the fun! We are so excited to be part of the Pop Up Wedding, it is a spin on a town hall wedding with all the perks of a traditional wedding but none of the stress," said Kia Martinson of Estoccasions. So now there is no excuse to not get married, and it is better than a shotgun wedding because you only invite the people you really really like!
Pop Up weddings are huge in Australia and throughout Europe; in fact, the United States is really the only country that celebrates weddings as big production. Pop Up weddings are similar to elopements, think of a Vegas style wedding (but no Elvis marrying you…unless you want that)!!
So here at Always and Forever, we wanted to bring this awesome new, what we think will become a trend, to New England. This truly is a unique experience that we think couples who are looking for something non-traditional are really going to love.
Our first Pop Up Wedding will be celebrated on June 30th at the beautiful, historic Lyman Homestead in Durham, Connecticut. To kick off the Popup Wedding Service we are going to have four couples say I do on one day at four separate times (10:00; 12:30; 3:00 and 6:00), then at 8:00 we will be inviting all the couples who said I do earlier in the day (and their guests) to come back to an after party!! The after party will feature the amazing music from Atmosphere Productions, some light food, a photo booth and fun couples of course!
We are pleased to feature the following vendors:
Estoccasions


Heidi Hanson Photography


Spice Catering


Simply Gorgeous by Erin


Just for You Floral Design


Atmosphere Productions


Krista Howard Photography


HG Entertainment
There are three spots still available for the first Pop Up Wedding on June 30th. We are also planning one in the fall for either a Brewery or Barn! To find out more information please visit our
Facebook Page
or our
website
.
Atmosphere Productions LLC is a CT Wedding DJ, providing professional mobile entertainment service, Music, Reception Entertainment Directors, MC and DJ's primarily for Weddings in the Greater Hartford area but throughout Connecticut, Massachusetts, New York, Rhode Island and in the New England area.
Specializing in wedding disc jockey entertainment, radio and club dj's, corporate and business events, photo booth rentals, ceremony musicians, strolling violinist, guitarist, cocktail and chamber musicians, custom lighting, custom song editing and voice-over services.
For further information visit our website at
www.atmosphere-productions.com
Contact us TODAY for FREE information.
DJ Sam
Sylvester Samuels
Reception Entertainment Director
As featured in Eric and Amanda's winning wedding on the season finale of TLC's TV
"FOUR WEDDINGS"
Couples' Choice Awards™ 2014-2016, Bride's Choice Awards™ 2011-2013 and Gold Rated Awards™ 2011-2013
Atmosphere Productions LLC
Professional Disc Jockey Entertainment
PO Box 330303
West Hartford, CT 06133-0303
Phone: 860.231.7141
Skype: atmosphereproductions
Celebrating over 30 Years in the Wedding/DJ/Entertainment Music Business
Member of The DJ Network
Member of The West Hartford, CT Chamber of Commerce
Member of The Association of Professional Entertainers
DJ Times ~ Mobile DJ Of The Month
Former WKND Air-Personality
Copyright © 2016 Atmosphere Productions™ LLC All Rights Reserved.
Introducing: Pop Up Weddings - A division of Always and Forever