Introducing David Rusate of Hops And Spirits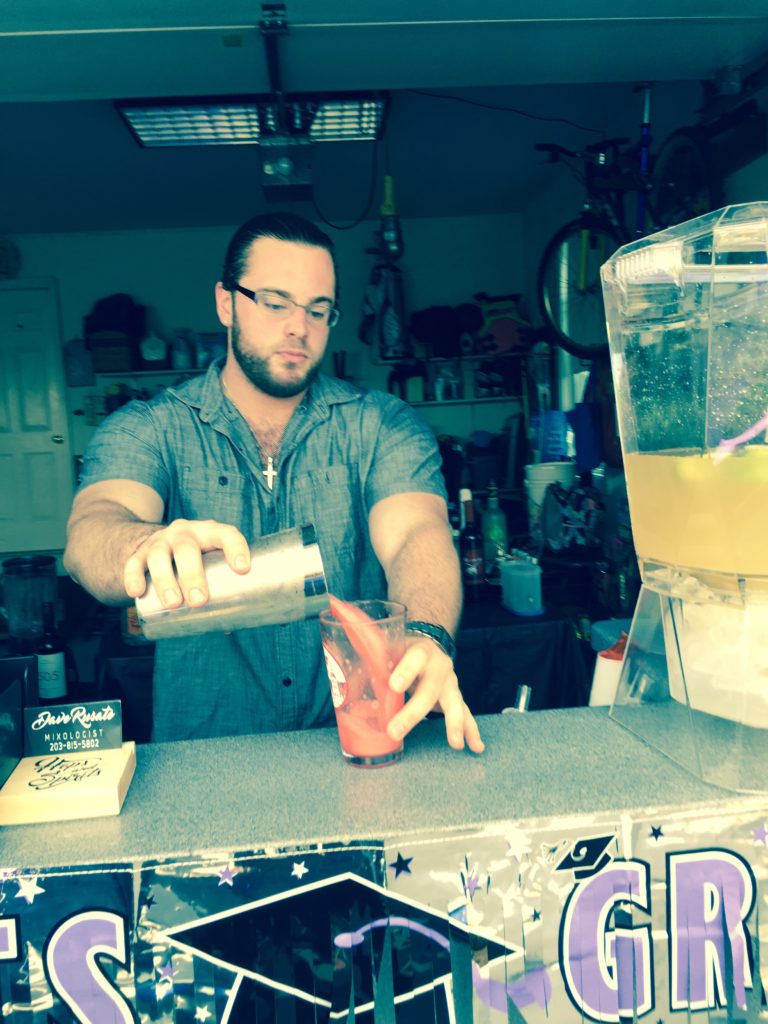 Introducing David Rusate of
Hops And Spirits
I provide an on location bartending service catering events from birthdays and graduations to weddings and corporate outings. I have different packages pertaining to what the guest wants me to provide and what's already at the venue for my services.
So a little bit about myself… I am 27 years old and I am currently in dietetics major transferring to Uconn to pursue a clinical position as a dietician. I have been in customer service for over 12 years and have held multiple management positions.
I've been bartending for 10 years and currently a freelance bartender. My true passion in life is making others happy; whether it's eating healthy, exercising, finding their faith, or providing them with a good experience in customer service.
A mobile bartending service is something that's not too popular locally and I want to change that. My hope is to provide a licensed, and insured "on-location" bar service that leaves my customers and potential clients feeling safe and secure.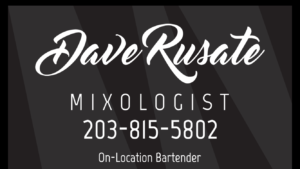 Hopsandspiritsct.com
Facebook.com/hopsandspirits
Atmosphere Productions LLC is a CT Wedding DJ, providing professional mobile entertainment service, Music, Reception Entertainment Directors, MC and DJ's primarily for Weddings in the Greater Hartford area but throughout Connecticut, Massachusetts, New York, Rhode Island and in the New England area.
Specializing in wedding disc jockey entertainment, radio and club dj's, corporate and business events, photo booth rentals, ceremony musicians, strolling violinist, guitarist, cocktail and chamber musicians, custom lighting, custom song editing and voice-over services.
For further information visit our website at
www.atmosphere-productions.com
Contact us TODAY for FREE information.
DJ Sam
Sylvester Samuels
Reception Entertainment Director
As featured in Eric and Amanda's winning wedding on the season finale of TLC's TV
"FOUR WEDDINGS"
Couples' Choice Awards™ 2014-2016, Bride's Choice Awards™ 2011-2013 and Gold Rated Awards™ 2011-2013
Atmosphere Productions LLC
Professional Disc Jockey Entertainment
PO Box 330303
West Hartford, CT 06133-0303
Phone: 860.231.7141
Skype: atmosphereproductions
Celebrating over 30 Years in the Wedding/DJ/Entertainment Music Business
Member of The DJ Network
Member of The West Hartford, CT Chamber of Commerce
Member of The Association of Professional Entertainers
DJ Times ~ Mobile DJ Of The Month
Former WKND Air-Personality
Copyright © 2016 Atmosphere Productions™ LLC All Rights Reserved.
Introducing David Rusate of Hops And Spirits