6 Unique Guest Book Ideas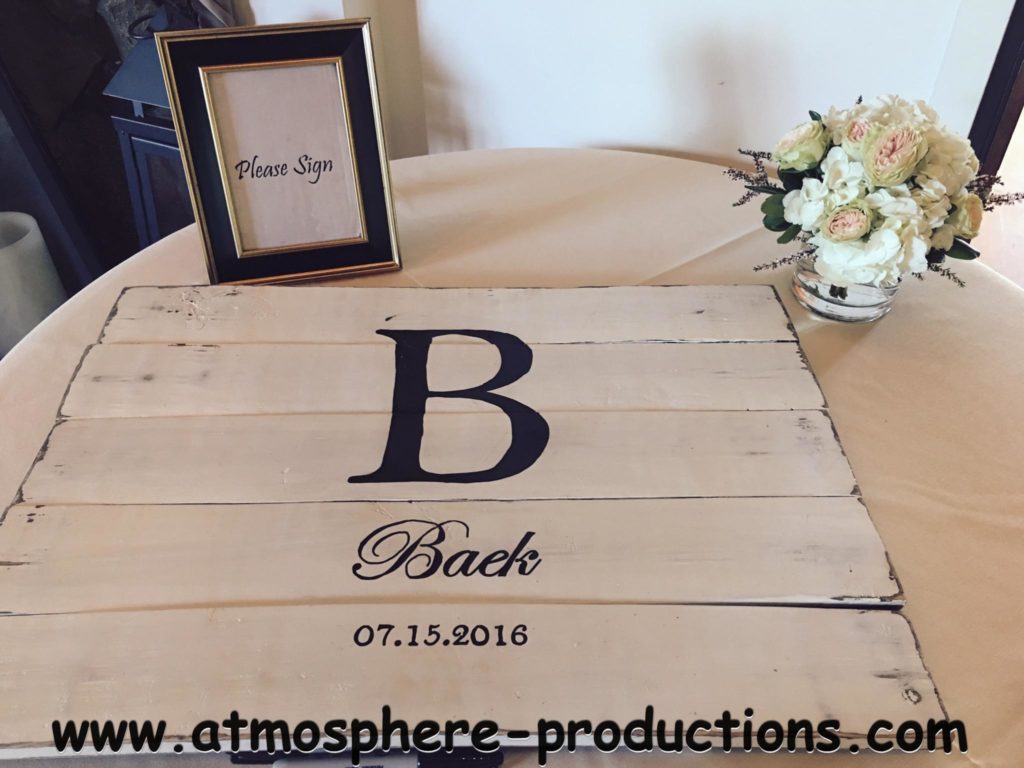 Here's 6 truly unique Guestbook ideas…..
Vintage Atlas
– Have your guests sign the pages of a vintage road atlas, highlighting the cities they are traveling from or destinations they know the couple is interested in exploring. Great idea for brides and grooms that have either a
case
of wanderlust or an appreciation of vintage books.
Re-Use Wine Bottles
– Whether you "message in a bottle" your guest book by reusing old bottles (below, left) or have your guests sign the labels of bottles to be opened in the future (below, right), this is a perfect idea for a vineyard wedding. Make sure to include metallic Sharpies if you want your guests to sign the actual bottle, so that the ink shows up on the dark glass.
Advice Coasters
– It can never hurt to have a little helpful marital advice at the ready. On your welcome table have a basket of blank coasters for guests to fill out with advice and funny memories. You'll end up using these, especially during the first year as you are using your wine glasses and getting settled into your new digs together.
A Love Dictionary
– Never met a game of Scrabble or a crossword puzzle that you couldn't dominate? Then chances are that you live for your dictionary. Place colored felt-tip pins out with signage explaining that each guests should circle a word that describes the two of you, and then add a little note in the margin. The result will be the most beloved dictionary you will ever own.
Game Board
– Who doesn't love a good game night with the besties? If you regularly have these parties with your nearest and dearest, then it makes complete sense for you to use a game board (or Jenga blocks, or puzzle pieces–whatever you play) for your guest book. Each time you bring out Monopoly you'll remember all the warm memories from your big day!
Date Night
– How many newlywed spats begin with the question, "What do you want to do?" Save yourself those woes, and draw an idea from a jar of ideas given to you by your wedding guests. You can DIY this little project on your own by using the printable template below.
Atmosphere Productions LLC is a CT Wedding DJ, providing professional mobile entertainment service, Music, Reception Entertainment Directors, MC and DJ's primarily for Weddings in the Greater Hartford area but throughout Connecticut, Massachusetts, New York, Rhode Island and in the New England area.
Specializing in wedding disc jockey entertainment, radio and club dj's, corporate and business events, photo booth rentals, ceremony musicians, strolling violinist, guitarist, cocktail and chamber musicians, custom lighting, custom song editing and voice-over services.
For further information visit our website at
www.atmosphere-productions.com
Contact us TODAY for FREE information.
DJ Sam
Sylvester Samuels
Reception Entertainment Director
As featured in Eric and Amanda's winning wedding on the season finale of TLC's TV
"FOUR WEDDINGS"
Couples' Choice Awards™ 2014-2016, Bride's Choice Awards™ 2011-2013 and Gold Rated Awards™ 2011-2013
Atmosphere Productions LLC
Professional Disc Jockey Entertainment
PO Box 330303
West Hartford, CT 06133-0303
Phone: 860.231.7141
Skype: atmosphereproductions
Celebrating over 30 Years in the Wedding/DJ/Entertainment Music Business
Member of The DJ Network
Member of The West Hartford, CT Chamber of Commerce
Member of The Association of Professional Entertainers
DJ Times ~ Mobile DJ Of The Month
Former WKND Air-Personality
Copyright © 2016 Atmosphere Productions™ LLC All Rights Reserved.
6 Unique Guest Book Ideas