Avoid Wedding Drama: Special Situations and Invitation Wording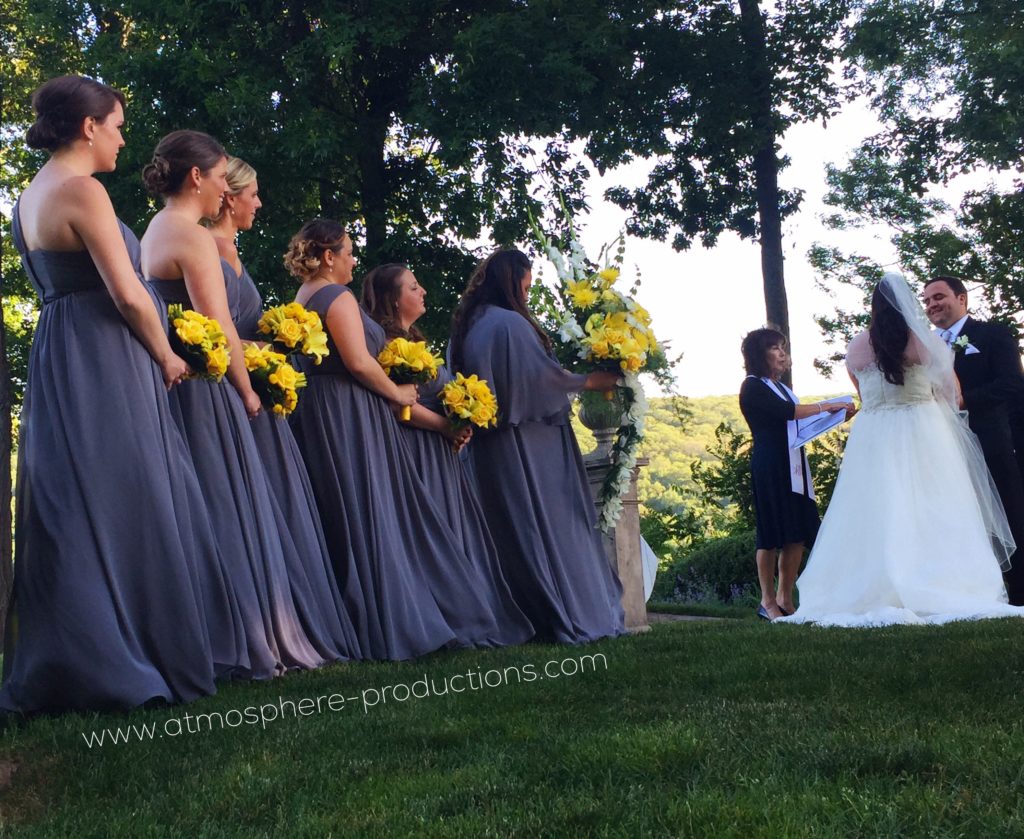 There are some families that may have different members in them, some that wedding books and etiquette guides are struggling to keep up with. How can you include everyone in such a way that all are equally important?
Well, to a certain extent, you can not. There's only so much room on an invitation to include everyone in your life, but for those that you must, there are ways to handle the step and passed on parents in an invitation.
A Step Up
When it comes to step parents, most couples feel as though they are no different from their biological parents. So, they want to incorporate them into the invitation as well. And while traditionally, the parents are included, how do you put in everyone's name?
Many invitations start off with "Mr. and Mrs. So and So would like to announce the marriage of their daughter Blah Blah to John Doe, son of Mr. and Mrs. Smith." In order to include both sets of parents, you can just add them in at the beginning and end, denoting it with son of Mrs. Smith and her husband Bill and of Mr. Whatever and his wife Something.
It may sound awkward, but it can be done. Other couples have chosen to just include the names of their biological parents, referencing their present last names. That works just as well.
If there is a parent that has been absent for the child's life, then they do not have to be put into the invitation.
When Someone Has Passed On
If one of the couple members would like to include their parent that has passed on, they can say something to the effect of 'son of Mr. Smith and the late Mrs. Smith.' That works just fine. If both parents are deceased, you may want to note that as 'son of the late Mr. and Mrs.'
If someone has recently passed away, then you may want to include that as a separate note as a way to let your guests know and avoid any awkward moments. This is especially true if it was a recent event.
When in doubt about a tricky situation, do what feels right for you. A lot of the time, you can write and rewrite the wording to include everyone and still satisfy you. Read your words aloud—a lot of times you can see what something sounds like to a reader, and then judge your choice from there.
About The Author: Amy Spade is an expert on planning weddings, and she has written an amazing totally free minicourse on how to make sure that you have the day of your dreams, and avoid wedding day disaster!
Atmosphere Productions LLC is a CT Wedding DJ, providing professional mobile entertainment service, Music, Reception Entertainment Directors, MC and DJ's primarily for Weddings in the Greater Hartford area but throughout Connecticut, Massachusetts, New York, Rhode Island and in the New England area.
Specializing in wedding disc jockey entertainment, radio and club dj's, corporate and business events, photo booth rentals, ceremony musicians, strolling violinist, guitarist, cocktail and chamber musicians, custom lighting, custom song editing and voice-over services.
For further information visit our website at www.atmosphere-productions.com

Contact us TODAY for FREE information.
DJ Sam

Sylvester Samuels

Reception Entertainment Director

As featured in Eric and Amanda's winning wedding on the season finale of TLC's TV

"FOUR WEDDINGS"
Couples' Choice Awards™ 2014-2016, Bride's Choice Awards™ 2011-2013 and Gold Rated Awards™ 2011-2013
Atmosphere Productions LLC

Professional Disc Jockey Entertainment

PO Box 330303

West Hartford, CT 06133-0303

Phone: 860.231.7141

Skype: atmosphereproductions

Celebrating over 30 Years in the Wedding/DJ/Entertainment Music Business

Member of The DJ Network

Member of The West Hartford, CT Chamber of Commerce

Member of The Association of Professional Entertainers

DJ Times ~ Mobile DJ Of The Month

Former WKND Air-Personality
Copyright © 2016 Atmosphere Productions™ LLC All Rights Reserved.
Avoid Wedding Drama: Special Situations and Invitation Wording