6 Wedding Reception Mistakes You Need To Know About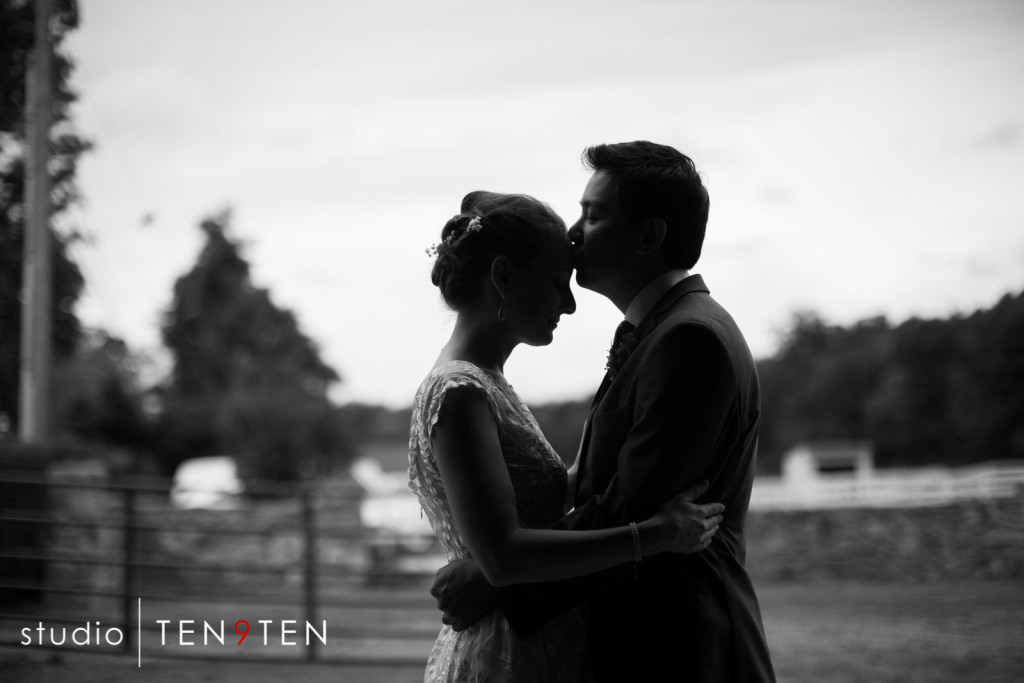 In our over thirty years of experience providing music and entertainment we've seen ALOT…. some really unique events, many elegant and classy and some destined for failure before we even got involved.
Every Bride wants that fairytale wedding – everything goes off perfectly and you both ride off into the sunset on your Honeymoon.
But, in reality, many Brides and Grooms, overlook some mistakes that we see occur commonly:
Trying To Copy A Wedding
You've seen your perfect reception on "Four Weddings" or on another one of your favorite wedding related TV shows, bridal magazine or attended a friends wedding.  Now you want yours to be "just like theirs"!  STOP!!  Even if you have a lavish television budget and can duplicate the locations and vendors… it's NOT going to be the same! We've had clients express that they want exactly the same music as so-and-so's wedding.  Even if we could, we can't re-create the atmosphere and the excitement of any previous event.  Add YOUR personal touches so that you let your guests know that this is YOUR day.ATMOSPHERE PRODUCTIONS experience can help you with those unique elements that will make your reception fun, classy and different.
Leaving Early
The plan is, as part of the scheduled "events", 45 minutes before the official end of the reception the Bride & Groom would like to invite everyone outside to light sparklers or see fireworks.  Then, the guests watch as the Bride & Groom get into the limo and head off to the airport for the Honeymoon.  Everyone is then expected to return to the reception and "party" for the last half hour without the Bride and Groom.  In reality, this is a slap in the face to all your guests who have come far and wide to see you on your special day.  Once you leave, your guests WILL leave…. that's their cue!  Stay until the end of the reception and say"Hello" and "Thank You" to every guest.  They are there to celebrate YOUR marriage.
Keep Your Vendors Informed
You've made subtle changes to the reception time, changed the order of the introductions, added a few surprises that your guests will surely enjoy plus changed the floor plan to better accommodate more guests.  On it's face, these changes might be minor, but to NOT inform your day-of-event vendors is a crime! Last minute changes do occur.  We need to be prepared and can help you orchestrate things much smoother, if we know about them before it's too late.  We CAN help – this is what we do best!  Your facility, officiant, photographer, DJ, video photographer, florist, baker, limo driver ALL need to be on the same page.  Make sure ALL vendors know what you want and clarify times and details as soon as they change or YOU make a change.  ATMOSPHERE PRODUCTIONS contacts and review details the Monday or Tuesday before each event for this specific reason.
No Specific Seating Arrangements
The plan is to have everyone sit where they feel comfortable and not at a designated seat.  You may have extra tables and extra room to do so, so why not?  Because, for some strange reason, your guests who are "young at heart" will want to sit right next to the speakers…. and then complain that it's too loud. Always have a seating plan.  Don't seat those that are the "young at heart" directly in front of the entertainment. Older generations are at a wedding typically to socialize with their family and friends.  If they cannot hear each other talk, an unhappy situation WILL occur.  So, seat them close to the wedding party and away from the dance floor and entertainment. ATMOSPHERE PRODUCTIONS will work with you to put together an accurate floor plan and seating arrangement that benefits you, your guests and achieve the optimum sound for your reception.
Only One Type Of Music
We get more and more requests to play just one style of music – all Country, all Hip-Hop, all Techno!  Although I'm still waiting for an all Disco and 80's Dance Party request, we decline most single genre themed weddings.  Why?  Because not EVERY guest will be enthralled to listen to 5 hours of the same music.
There are many different types of people in the world and they include your family and friends.  Pick selections that cover different age groups and styles of music.  We'll typically play these earlier and then later in the evening, we can then pull out your specific favorites.
Having Too Much To Drink: 
Keep in mind that the only time the Bride & Groom eat during the long wedding day is at the wedding reception. Alcohol will affect you much faster, when there's not much food in your stomach. Try and eat throughout the day and watch how much you drink.  Don't get drunk and obnoxious. You want your guests to remember how beautiful the Bride looked, not how she acted.  Enough said!
MOST IMPORTANT – HAVE FUN… ENJOY YOUR DAY!!
Atmosphere Productions LLC is a CT Wedding DJ, providing professional mobile entertainment service, Music, Reception Entertainment Directors, MC and DJ's primarily for Weddings in the Greater Hartford area but throughout Connecticut, Massachusetts, New York, Rhode Island and in the New England area.
Specializing in wedding disc jockey entertainment, radio and club dj's, corporate and business events, photo booth rentals, ceremony musicians, strolling violinist, guitarist, cocktail and chamber musicians, custom lighting, custom song editing and voice-over services.
For further information visit our website at www.atmosphere-productions.com

Contact us TODAY for FREE information.
DJ Sam

Sylvester Samuels

Reception Entertainment Director

As featured in Eric and Amanda's winning wedding on the season finale of TLC's TV

"FOUR WEDDINGS"

Couples' Choice Awards™ 2014-2017, Bride's Choice Awards™ 2011-2013 and Gold Rated Awards™ 2011-2013
Atmosphere Productions LLC

Professional Disc Jockey Entertainment

PO Box 330303

West Hartford, CT 06133-0303

Phone: 860.231.7141

Skype: atmosphereproductions

Celebrating over 30 Years in the Wedding/DJ/Entertainment Music Business

Member of The DJ Network

Member of The West Hartford, CT Chamber of Commerce

Member of The Association of Professional Entertainers

DJ Times ~ Mobile DJ Of The Month

Former WKND Radio Air-Personality
Copyright © 2017 Atmosphere Productions™ LLC All Rights Reserved.
6 Wedding Reception Mistakes You Need To Know About