Happy New Year!!!!!.... Welcome to 2017!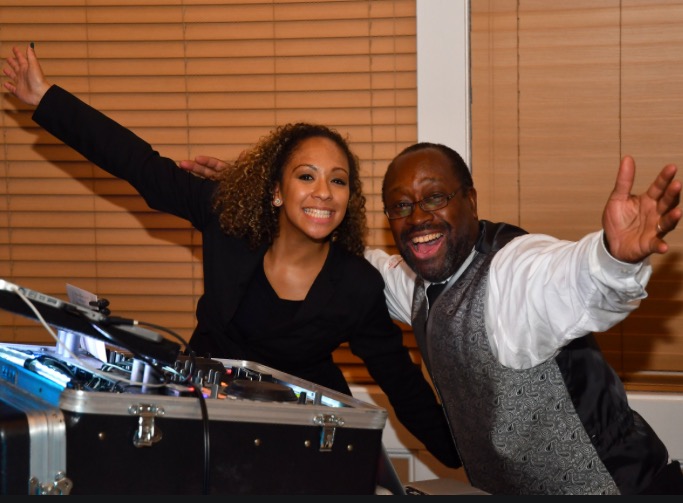 As we start this new year, I would like to take this time to say THANK YOU…..
and to express to you and your families ever happiness and a PROSPEROUS NEW YEAR. May the New Year be filled with joy, success, and the party of a lifetime

with Atmosphere Productions.
The entire Atmosphere Productions staff look forward to working with you, our customers, our clients, our friends. Please feel free to contact me at any time if you have any questions or concerns.
New for 2017, join us on our FACEBOOK page, every Wednesday for "Wedding Tip Wednesday", for suggestions, tips and insights on how to make your reception unique and special from our over 30 years experience.
Finally, The 2017 Bridal Show season is already upon us and we will only be participating in the following Bridal Show:
January 28th, 2017 -11am to 2pm – Lake Of Isles Bridal Showcase

February 5th, 2017 – 11am to 3pm – St Clements Castle Bridal Show
**NOTE: These events are subject to change without prior notice – contact us before making plans to attend**

This is an excellent chance to meet us and have a chat as well as view other necessary vendors. If you would like to meet please feel free to visit, but we may not be able to discuss your specific wedding plans in detail due to the nature of these events.
Atmosphere Productions LLC is a CT Wedding DJ, providing professional mobile entertainment service, Music, Reception Entertainment Directors, MC and DJ's primarily for Weddings in the Greater Hartford area but throughout Connecticut, Massachusetts, New York, Rhode Island and in the New England area.
Specializing in wedding disc jockey entertainment, radio and club dj's, corporate and business events, photo booth rentals, ceremony musicians, strolling violinist, guitarist, cocktail and chamber musicians, custom lighting, custom song editing and voice-over services.
For further information visit our website at www.atmosphere-productions.com

Contact us TODAY for FREE information.
DJ Sam

Sylvester Samuels

Reception Entertainment Director

As featured in Eric and Amanda's winning wedding on the season finale of TLC's TV

"FOUR WEDDINGS"
Couples' Choice Awards™ 2014-2016, Bride's Choice Awards™ 2011-2013 and Gold Rated Awards™ 2011-2013
Atmosphere Productions LLC

Professional Disc Jockey Entertainment

PO Box 330303

West Hartford, CT 06133-0303

Phone: 860.231.7141

Skype: atmosphereproductions

Celebrating over 30 Years in the Wedding/DJ/Entertainment Music Business

Member of The DJ Network

Member of The West Hartford, CT Chamber of Commerce

Member of The Association of Professional Entertainers

DJ Times ~ Mobile DJ Of The Month

Former WKND Radio Air-Personality
Copyright © 2017 Atmosphere Productions™ LLC All Rights Reserved.
Happy New Year!!!!!.... Welcome to 2017!