Liability Insurance....Does Your Wedding Vendor Have It?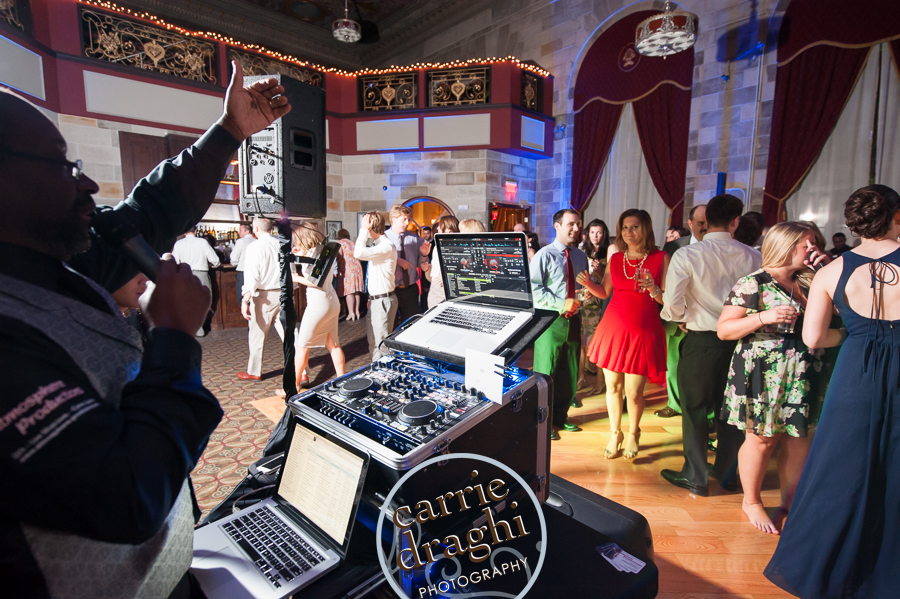 When looking for wedding vendors, it can be a concern laying down a deposit for your photographer, DJ or videographer a year or more in advance of your wedding date. You really don't know them. You figure your banquet facility isn't going to disappear in the dead of night with your deposit (although many have in the past few years).
One way to distinguish one vendor from another is asking to see their liability insurance policy. Why? If a wedding vendor runs their company in a professional manner, then liability insurance is never an option. It is a simple way of doing business.
ATMOSPHERE PRODUCTIONS carries Business and Liability Insurance for general liability, personal and advertising injury, damage to rented property, medical expenses and property damage and theft of equipment.
There are many CT banquet facilities that require proof of liability insurance before vendors can work in a particular venue. ATMOSPHERE PRODUCTIONS is qualified to work in virtually any CT banquet facility and can provide special insurance coverage for your venue or next corporate event (special fee may apply).
Atmosphere Productions LLC carries a minimum of $1,000,000.00 in Liability Insurance coverage. A copy of our coverage is available here.
Beware of vendors, especially CT wedding DJ's, that are not covered by proper Liability Insurance. Don't let them tell you that it is a cost issue (Professional Liability Insurance is inexpensive through a professional organization or association). It's just a sign of poor business practices if you don't have it.
Atmosphere Productions LLC is a CT Wedding DJ, providing professional mobile entertainment service, Music, Reception Entertainment Directors, MC and DJ's primarily for Weddings in the Greater Hartford area but throughout Connecticut, Massachusetts, New York, Rhode Island and in the New England area.
Specializing in wedding disc jockey entertainment, radio and club dj's, corporate and business events, photo booth rentals, ceremony musicians, strolling violinist, guitarist, cocktail and chamber musicians, custom lighting, custom song editing and voice-over services.
For further information visit our website at www.atmosphere-productions.com

Contact us TODAY for FREE information.
DJ Sam

Sylvester Samuels

Reception Entertainment Director

As featured in Eric and Amanda's winning wedding on the season finale of TLC's TV

"FOUR WEDDINGS"

Couples' Choice Awards™ 2014-2017, Bride's Choice Awards™ 2011-2013 and Gold Rated Awards™ 2011-2013
Atmosphere Productions LLC

Professional Disc Jockey Entertainment

PO Box 330303

West Hartford, CT 06133-0303

Phone: 860.231.7141

Skype: atmosphereproductions

Celebrating over 30 Years in the Wedding/DJ/Entertainment Music Business

Member of The DJ Network

Member of The West Hartford, CT Chamber of Commerce

Member of The Association of Professional Entertainers

DJ Times ~ Mobile DJ Of The Month

Former WKND Radio Air-Personality
Copyright © 2017 Atmosphere Productions™ LLC All Rights Reserved.
Liability Insurance....Does Your Wedding Vendor Have It?