What Goes Into Making A Wedding SUCCESSFUL!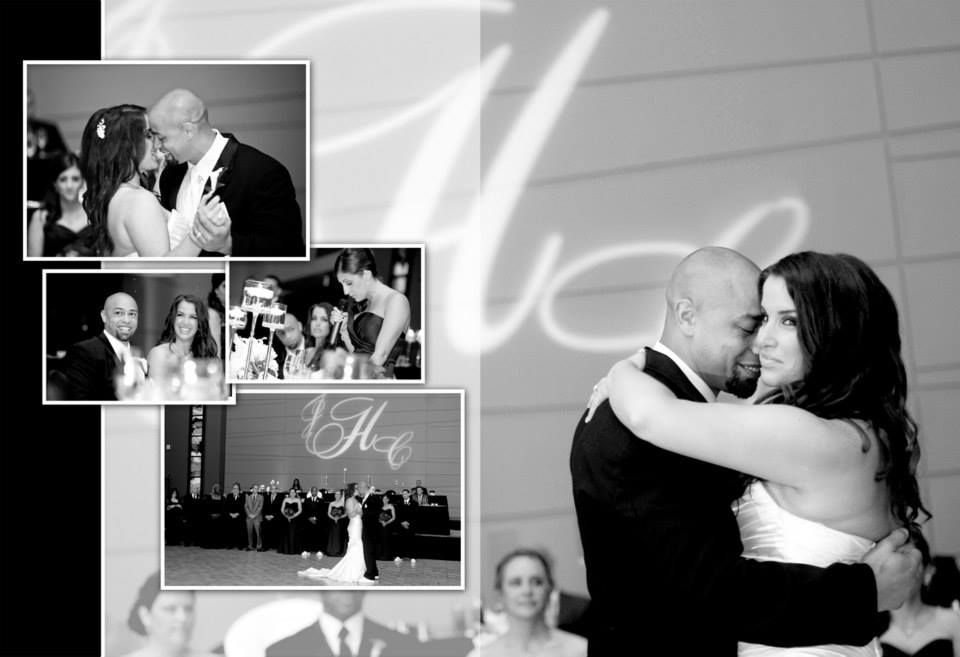 Many couples just don't understand what goes into making a wedding SUCCESSFUL…..it goes way beyond just pushing some buttons and playing music. It's not the couples fault. There are so many mediocre CT wedding DJ's that it seems poor performance is the norm.
It takes time to practice this craft and since I will never be PERFECT, then I will continue to practice and put my time and efforts into making my craft better. Many mediocre CT wedding DJ's don't spend that time to practice and refine their craft.  Therefore, most CT weddings are cookie-cutter.
Your reception will be FUN, MEMORABLE & UNIQUE if you use ATMOSPHERE PRODUCTIONS.
We'll incorporate your ideas and our talents to make YOUR reception UNFORGETTABLE.
Here's how we enhance your wedding day experience:
PERSONAL CONSULTATION: 1-2 Hours: This will cover all aspects of your reception, from entrance of your first guest to the final goodbye. During your consultations, we'll use our creativity and expertise gained from our experience at thousands of weddings and combine it with your personalities, style, and ideas of how you want your reception to be remembered by you and your guests. This will create a once-in-a-lifetime experience that everyone will talk about for years.


PRE-RECEPTION COORDINATION: 1-2 Hours: Checking in and following up. We routinely check in with our clients leading up to the wedding. We check out their online planning tools to see if they have questions. We will coordinate with any professionals or friends or family members to work out any details of the reception in advance so that everything fits the flow of the reception. This will ensure that no details are overlooked, meaning that you can enjoy your reception.


CUSTOM INTRODUCTIONS & CUSTOM RECORDINGS: 2-3 Hours: We can create customized introductions for you and your Bridal Party. You can record special messages to each other, which we will edit to perfection, and master into the first dance. We will customize the message to fit the music. You may also choose a message from the bride to her father for the Father/Daughter dance and from the groom to his mother for the Mother/Son dance and from bride and groom to their parents or guests and many other variations. Listen to samples of how we can make your Wedding Reception unique and memorable.


FINAL PLANNING: 1-2 Hours: Final planning meeting/phone conference about 30 days before the wedding. All planning information is checked, music is correlated, filed and backed-up to Drop-Box and back-up computers.


EVENT PREPARATION, TRAVEL & SET-UP: Several days prior to and 3 to 4 hours before your event: All planning information is double checked, music is checked . Check with facility for any special requirements or last minute changes. Equipment is checked and loaded. Equipment is set up, sound checked and customized to the rooms acoustics so that the first guest hears and sees perfection.


EVENT PERFORMANCE: 5 Hours: From Cocktail Hour to Last Dance we'll provide you with high quality music & entertainment leading to FUN for you and your guests. This is what YOU and guests see. The flawless show. The packed dance floors. The fun. The magic!!!!


POST EVENT BREAKDOWN & TRAVEL: 1-2 Hours After Your Event: Farewell to Bride & Groom. Breakdown of equipment. Travel and securing equipment.


So, as you can see….. It just doesn't HAPPEN. Careful planning is the key. Hopefully this post is seen as educational and explains why we charge, what we charge…………
Atmosphere Productions LLC is a CT Wedding DJ, providing professional mobile entertainment service, Music, Reception Entertainment Directors, MC and DJ's primarily for Weddings in the Greater Hartford area but throughout Connecticut, Massachusetts, New York, Rhode Island and in the New England area.
Specializing in wedding disc jockey entertainment, radio and club dj's, corporate and business events, photo booth rentals, ceremony musicians, strolling violinist, guitarist, cocktail and chamber musicians, custom lighting, custom song editing and voice-over services.
For further information visit our website at www.atmosphere-productions.com

Contact us TODAY for FREE information.
DJ Sam

Sylvester Samuels

Reception Entertainment Director

As featured in Eric and Amanda's winning wedding on the season finale of TLC's TV

"FOUR WEDDINGS"

Couples' Choice Awards™ 2014-2017, Bride's Choice Awards™ 2011-2013 and Gold Rated Awards™ 2011-2013
Atmosphere Productions LLC

Professional Disc Jockey Entertainment

PO Box 330303

West Hartford, CT 06133-0303

Phone: 860.231.7141

Skype: atmosphereproductions

Celebrating over 30 Years in the Wedding/DJ/Entertainment Music Business

Member of The DJ Network

Member of The West Hartford, CT Chamber of Commerce

Member of The Association of Professional Entertainers

DJ Times ~ Mobile DJ Of The Month

Former WKND Radio Air-Personality
Copyright © 2017 Atmosphere Productions™ LLC All Rights Reserved.
What Goes Into Making A Wedding SUCCESSFUL!