5 Frivolous Wedding Details that will Rack up your Wedding Budget by Cori Locklin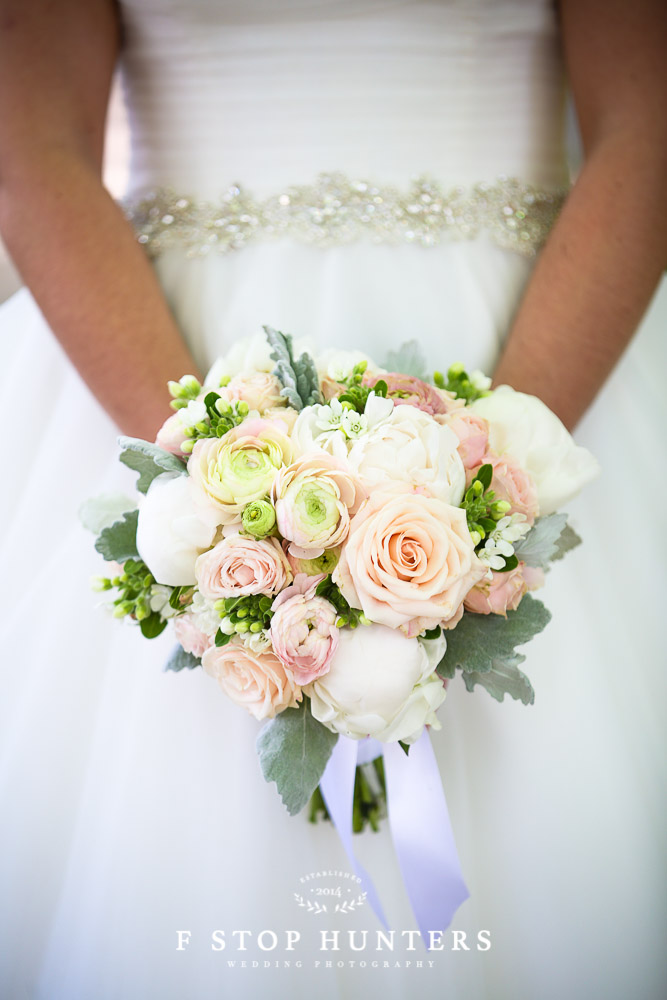 As you plan your wedding, you will find that around every corner lies another opportunity for a costly add-on or upgrade. Many brides are quick to nod yes to every seemingly fabulous idea and little extra presented to them. Hey – when youre spending upwards of $30,000 – whats another $300? Its an easy conclusion to make when swept up in the chaotic sea of wedding planning.
But if you're on a budget, the easiest way to stick to it is to just say no. For what seems now like an idea that you absolutely cannot forego will eventually wind up as just another unnoticed wedding detail that buried you further into wedding-induced debt.
Here are some popular wedding details and extras that you can live without, and neither you nor your guests will be the wiser:
The Champagne Toast:
Almost every reception site offers to pass a champagne toast to all of your guests for a $200-$400 fee. Dont do it – its a waste. Many of your guests will simply take a sip and set the glass down – or not take a sip at all. Its best to allow your guests to simply toast with the drink of their choice when the toasts are made.
The Champagne/Chocolate Fountain:
Fountains, especially chocolate fountains, have been the rage for the last few years. If you have your heart set on one – fine. But if not – this is another extraneous wedding extra. Your guests arent going to search your reception site for the chocolate fountain. Really, they won't.
The Grooms Cake:
The grooms cake is a southern tradition that has recently been spotted at wedding receptions throughout the country (we all remember the armadillo cake from Steel Magnolias). No one ever runs out of wedding cake at a reception, so why have two cakes? If youre on a tight budget, lose the grooms cake.
The Tossing Bouquet:
Having your florist create an additional bridal bouquet for the bouquet toss has become the norm, but this can tack on an additional $50-$100 to your floral bill. Instead, have a friend or family member pick up some flowers from your local grocery store for a mere $5-$10.
The Extra Hour:
Almost every reception site has an upfront overtime fee, and the venues event coordinator will casually mention that your reception can go an extra hour for, say, $200. Wedding guests are usually ready to call it a night after 4 hours – let them.
Cori Locklin is editor-in-chief Elegala Magazine (and a recent bride!). Elegala is a comprehensive ad-free wedding planning resource featuring a nationwide directory of wedding reception sites and their recommended vendors, along with articles, expert advice, checklists and photo galleries to lead brides through every step of the planning process.
Atmosphere Productions LLC is a CT Wedding DJ, providing professional mobile entertainment service, Music, Reception Entertainment Directors, MC and DJ's primarily for Weddings in the Greater Hartford area but throughout Connecticut, Massachusetts, New York, Rhode Island and in the New England area.
Specializing in wedding disc jockey entertainment, radio and club dj's, corporate and business events, photo booth rentals, ceremony musicians, strolling violinist, guitarist, cocktail and chamber musicians, custom lighting, custom song editing and voice-over services.
For further information visit our website at www.atmosphere-productions.com

Contact us TODAY for FREE information.
DJ Sam

Sylvester Samuels

Reception Entertainment Director

As featured in Eric and Amanda's winning wedding on the season finale of TLC's TV

"FOUR WEDDINGS"

Couples' Choice Awards™ 2014-2017, Bride's Choice Awards™ 2011-2013 and Gold Rated Awards™ 2011-2013
Atmosphere Productions LLC

Professional Disc Jockey Entertainment

PO Box 330303

West Hartford, CT 06133-0303

Phone: 860.231.7141

Skype: atmosphereproductions

Celebrating over 30 Years in the Wedding/DJ/Entertainment Music Business

Member of The DJ Network

Member of The West Hartford, CT Chamber of Commerce

Member of The Association of Professional Entertainers

DJ Times ~ Mobile DJ Of The Month

Former WKND Radio Air-Personality
Copyright © 2017 Atmosphere Productions™ LLC All Rights Reserved.
5 Frivolous Wedding Details that will Rack up your Wedding Budget by Cori Locklin