6 Questions You Should Ask Your Wedding Entertainer BEFORE Asking About Price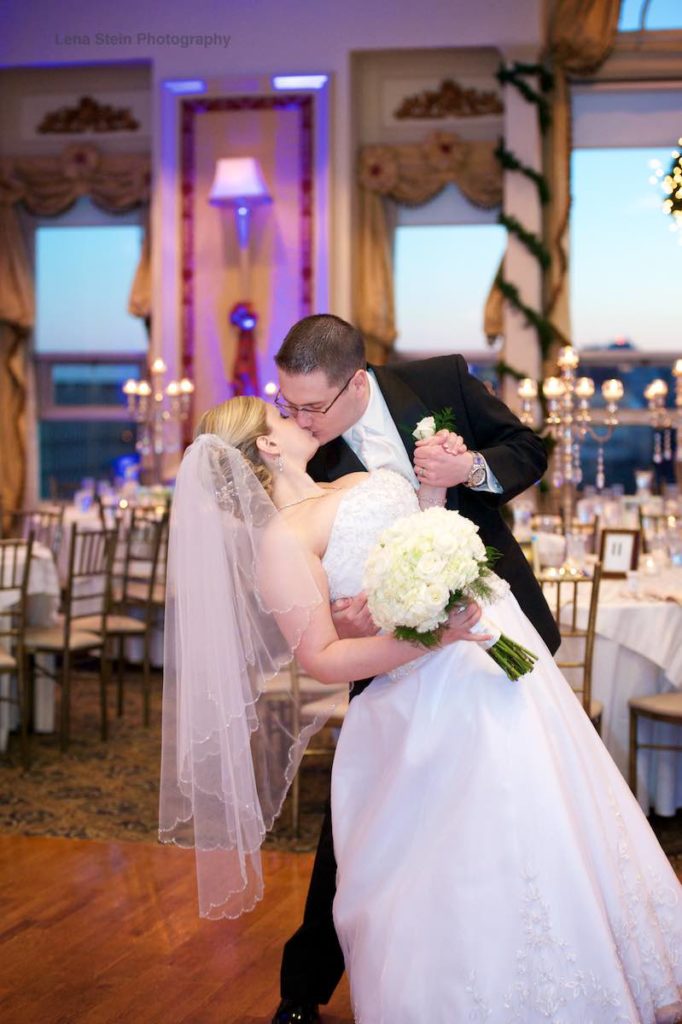 6 Questions You Should Ask Your Wedding Entertainer BEFORE Asking About Price
Most couples have NEVER hired a Wedding Entertainer before and really just don't know what else to ask.  Many couples think that ALL DJ's are the same or that because it looks easy, then, just about anyone can do it…. after all, if Paris Hilton is one of the Top 5 DJ's in the world… how hard can it be?
That's why we created this page.  There could be some big, unpleasant surprises on your special day, if you don't know the right questions to ask your Wedding Entertainer before getting to price.  Some of the most important questions are asked here…. BEFORE you ask about price ask these simple questions:
Do You Have Our Date And Time Available?
Even if this is an obvious question, many couples forget to ask about availability.  Popular dates in May, June, September and October fill up very quickly.  A Wedding Entertainer like Atmosphere Productions usually books up to a year in advance for some of these dates.  Time span is very important because not ALL evening wedding receptions start at 7pm…. so be specific as possible.
Have You Performed At Our Facility Before?
It's not imperative that the Wedding Entertainer or DJ have experience working your facility but it certainly is an important aspect….. and make YOUR planning easier.  Experience at your facility can allow for solutions to any challenges that may occur in the room layout or anything that may hamper your guests enjoyment of the day that you didn't think about.
Why Will MY Reception Be A Party That My Friends Will Talk About For Years?
Your prospective Wedding Entertainer should be able to express, in great detail, what makes the service different from all others.  Experience plays a big part in this answer, but talent, imagination and the ability to read a crowd are essential…. which leads perfectly into the next question:
What Ideas Do You Have To Make My Reception Unique?
This answer will reveal your prospective wedding DJ's expertise and imagination in creating an event that is customized for YOU and not just a cookie cutter type event.  Are your thoughts and ideas included or will the wedding DJ be the center of attention?
Do You Have Proof Of Liability Insurance?
A copy of a current Insurance Binder showing coverage and limits of liability, should be readily available for you to view. At Atmosphere Productions we are happy to show you our Certificate of Liability Insurance and provide a full contract upon booking our service.
Are You Any Good?
A Wedding Entertainer or Wedding DJ's are human and no two humans are exactly alike. Each has their own distinct style and personality and varying levels of skill, talent, experience and expertise. So, not every wedding DJ is going to perform exactly the same nor is there any guarantee that just any wedding DJ is capable of delivering the results you want, need or expect. Ask your prospective wedding DJ to provide at least 3 RECENT testimonials and follow up by actually contacting these past clients.
For answers to other questions you need to ask BEFORE asking about price, please visit our website FAQ page.
RELATED POSTS:
10 Reasons To Hire A Professional DJ
The Value of a DJ
Atmosphere Productions LLC is a CT Wedding DJ, providing professional mobile entertainment service, Music, Reception Entertainment Directors, MC and DJ's primarily for Weddings in the Greater Hartford area but throughout Connecticut, Massachusetts, New York, Rhode Island and in the New England area.
Specializing in wedding disc jockey entertainment, radio and club dj's, corporate and business events, photo booth rentals, live music, ceremony musicians, strolling violinist, guitarist, cocktail and chamber musicians, custom lighting & wedding uplighting, custom song editing and voice-over services.
For further information visit our website at www.atmosphere-productions.com
Contact us TODAY for FREE information. For free tips and suggestions visit our FACEBOOK page.
DJ Sam

Sylvester Samuels

Reception Entertainment Director

As featured in Eric and Amanda's winning wedding on the season finale of TLC's TV
"FOUR WEDDINGS"
Couples' Choice Awards™ 2014-2018, Bride's Choice Awards™ 2011-2013 and Gold Rated Awards™ 2011-2013
Atmosphere Productions LLC

Professional Disc Jockey Entertainment

PO Box 330303

West Hartford, CT 06133-0303

Phone: 860.231.7141

Skype: atmosphereproductions

Celebrating over 30 Years in the Wedding/DJ/Entertainment Music Business
Member of The West Hartford, CT Chamber of Commerce

DJ Times ~ Mobile DJ Of The Month

Former WKND Radio Air-Personality
Copyright © 2018 Atmosphere Productions™ LLC All Rights Reserved.
6 Questions You Should Ask Your Wedding Entertainer BEFORE Asking About Price