Hiring Your Wedding DJ: Auditioning At Another Bride's Wedding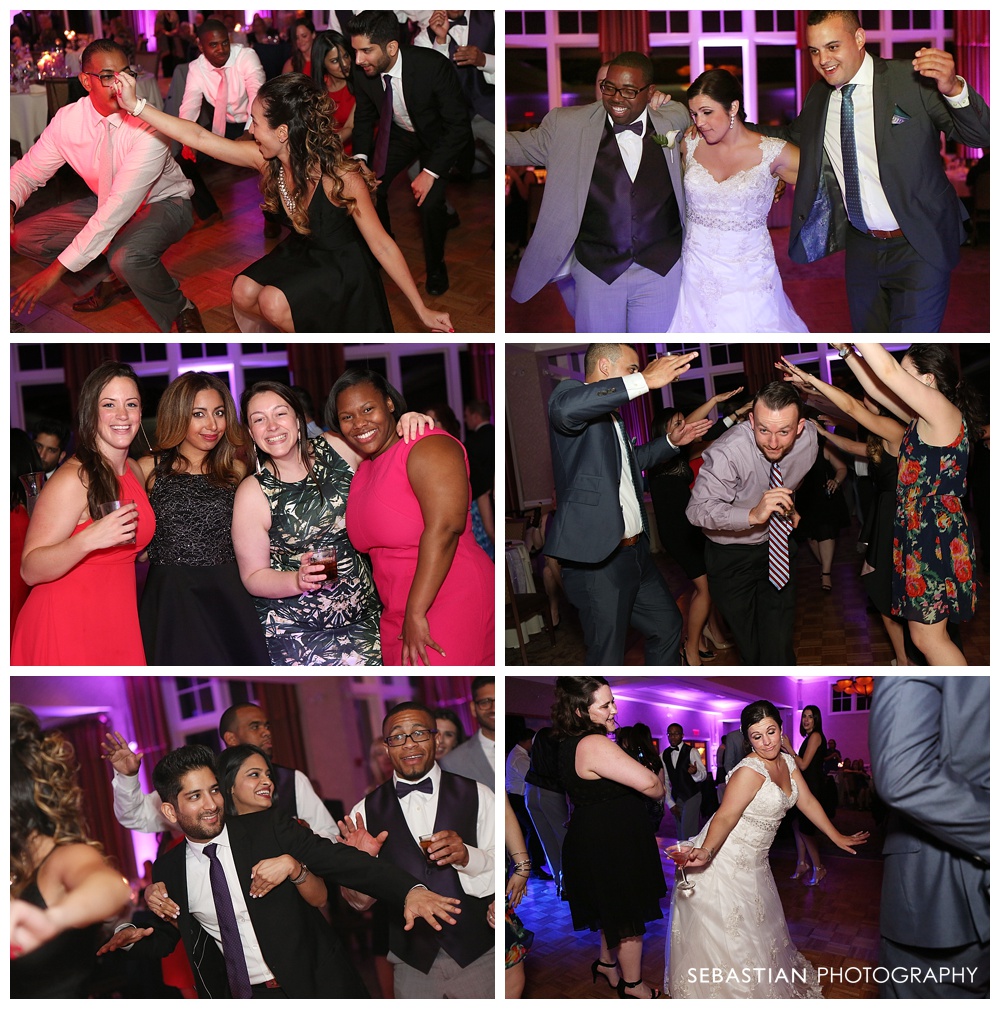 Should you audition your DJ at another Brides wedding?
Auditioning a DJ at another bride's wedding has been a controversial subject. I will put it in a logical perspective here, and give you the real scoop.
Simply ask yourself if you would want strangers walking into your reception (often in street clothes) for the purpose of seeing one of your vendors?
It is not the proper time or place to audition a DJ. There are several reasons why it is not even useful for anyone involved.
First, it is an obviously uncomfortable position for both the wedding party and the visiting party. Uninvited guests stand out like a sore thumb, and are an un-welcomed distraction.
Second, unless the prospect sees the entire reception, they don't get any value out of the visit. Also, they are seeing someone else's unique wedding, and unless the DJ is of the "cookie-cutter" variety, the prospect again will get no value without knowing what is unique.
Third and most importantly, it creates "split loyalty" from the DJ. The DJ may do things out of place just to show off for their prospect, when they
should be focusing 100% on appropriate timing for their current client.
There are better ways to audition your DJ. The right time should be one on one, at a private consultation. A professional wedding DJ should be able to show you weddings they have performed on video, while they are right beside you to explain each and every detail. This also allows you to see all the different formalities and unique elements of their performance without crashing someone else's wedding and holding up walls for 5 hours.
Read all
"7 Costly Misconceptions About Hiring Wedding Disc Jockey's"
Used by permission: Mark Sanchez of
Professional Mobile Entertainment
, Phoenix, Arizona.
Atmosphere Productions LLC is a CT Wedding DJ, providing professional mobile entertainment service, Music, Reception Entertainment Directors, MC and DJ's primarily for Weddings in the Greater Hartford area but throughout Connecticut, Massachusetts, New York, Rhode Island and in the New England area.
Specializing in wedding disc jockey entertainment, radio and club dj's, corporate and business events, photo booth rentals, ceremony musicians, strolling violinist, guitarist, cocktail and chamber musicians, custom lighting, custom song editing and voice-over services.
For further information visit our website at
www.atmosphere-productions.com
Contact us TODAY for FREE information.
DJ Sam
Sylvester Samuels
Reception Entertainment Director
As featured in Eric and Amanda's winning wedding on the season finale of TLC's TV
"FOUR WEDDINGS"
Couples' Choice Awards™ 2014, 2015, Bride's Choice Awards™ 2011-2013 and Gold Rated Awards™ 2011-2013
Atmosphere Productions LLC
Professional Disc Jockey Entertainment
PO Box 330303
West Hartford, CT 06133-0303
Phone: 860.231.7141
Skype: atmosphereproductions
Celebrating over 30 Years in the Wedding/DJ/Entertainment Music Business
Member of The DJ Network
Member of The West Hartford, CT Chamber of Commerce
Member of The Association of Professional Entertainers
DJ Times ~ Mobile DJ Of The Month
Former WKND Air-Personality
Copyright © 2016 Atmosphere Productions™ LLC All Rights Reserved.
Hiring Your Wedding DJ: Auditioning At Another Bride's Wedding