Hiring Your Wedding DJ.... and Thinking They Are All The Same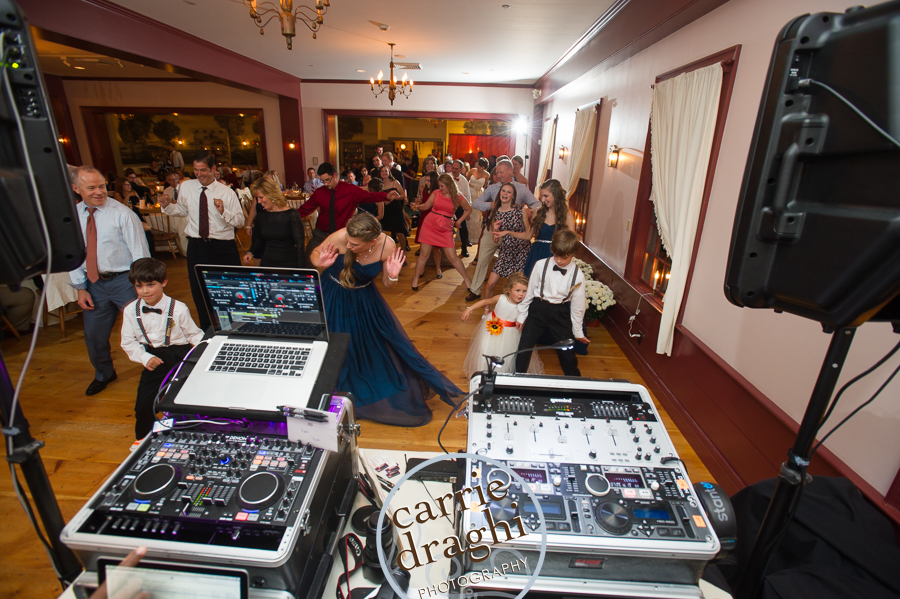 After all they're just playing music, so they must ALL be the same, right? WRONG!
There are many folks that can pony up the money for really nice equipment and are capable of plugging in and playing some tunes, but very few who have enough experience in entertaining an audience and organizing the smooth flow of a reception to fill the thimble.
This is where you must be very tough minded and asking your prospective DJ where the experience comes from. It is a mistake to think that a person who has only "club" or "corporate" experience can get through a wedding reception.
An inexperienced DJ may be able to get through a simple birthday party or backyard gathering, but where they really can wreak havoc is at a wedding reception where timing, organization, and flow are vitally important. Be sure to obtain a list of wedding reception specific references. The best advice I can give you is that whatever DJ or company you hire, you better be sure that there is someone there who has a strong track record and fundamentals of performing wedding receptions.
Read all
"7 Costly Misconceptions About Hiring Wedding Disc Jockey's"
Used by permission: Mark Sanchez of
Professional Mobile Entertainment
, Phoenix, Arizona.
Atmosphere Productions LLC is a CT Wedding DJ, providing professional mobile entertainment service, Music, Reception Entertainment Directors, MC and DJ's primarily for Weddings in the Greater Hartford area but throughout Connecticut, Massachusetts, New York, Rhode Island and in the New England area.
Specializing in wedding disc jockey entertainment, radio and club dj's, corporate and business events, photo booth rentals, ceremony musicians, strolling violinist, guitarist, cocktail and chamber musicians, custom lighting, custom song editing and voice-over services.
For further information visit our website at
www.atmosphere-productions.com
Contact us TODAY for FREE information.
DJ Sam
Sylvester Samuels
Reception Entertainment Director
As featured in Eric and Amanda's winning wedding on the season finale of TLC's TV
"FOUR WEDDINGS"
Couples' Choice Awards™ 2014, 2015, 2016, Bride's Choice Awards™ 2011-2013 and Gold Rated Awards™ 2011-2013
Atmosphere Productions LLC
Professional Disc Jockey Entertainment
PO Box 330303
West Hartford, CT 06133-0303
Phone: 860.231.7141
Skype: atmosphereproductions
Celebrating over 30 Years in the Wedding/DJ/Entertainment Music Business
Member of The DJ Network
Member of The West Hartford, CT Chamber of Commerce
Member of The Association of Professional Entertainers
DJ Times ~ Mobile DJ Of The Month
Former WKND Air-Personality
Copyright © 2016 Atmosphere Productions™ LLC All Rights Reserved.
Hiring Your Wedding DJ.... and Thinking They Are All The Same