Think A Longer Wedding Reception Is Better?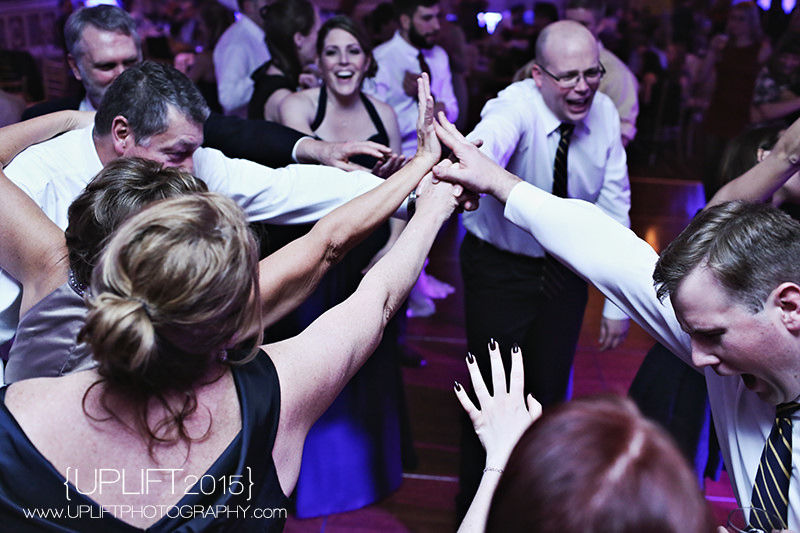 There is a common misconception that the longer the party is, the more fun it is.
Many brides get carried away in thinking that they should party till they drop, but I want to point out the reality: In many cases, if your guests have attended your ceremony and will be with you all day, it is a longer day than you might think.
Your special day will be infinitely more memorable if you end on a high note, as opposed to stretching it until only few guests remain standing.
Setting up the perfect final song, with everyone on the dance floor will result in cheering guests, a proper send off, and raving reviews from your loved ones.
Extending only conjures up visions of last call at the bar with only the hardcore partiers stumbling their way out the door.
A perfect time-frame for a wedding reception not including the ceremony is 3 to 4 hour for an afternoon reception, and no more than 5 to 6 hours for an evening reception that includes cocktail hour. Friday and Sunday receptions should lean towards the shorter side.
Bottom line: The decision to extend the party is best judged on-site. Plan a reasonable end time, discuss the ability to add time as an option.
Read all
"7 Costly Misconceptions About Hiring Wedding Disc Jockey's"
Used by permission: Mark Sanchez of
Professional Mobile Entertainment
, Phoenix, Arizona.
Atmosphere Productions LLC is a CT Wedding DJ, providing professional mobile entertainment service, Music, Reception Entertainment Directors, MC and DJ's primarily for Weddings in the Greater Hartford area but throughout Connecticut, Massachusetts, New York, Rhode Island and in the New England area.
Specializing in wedding disc jockey entertainment, radio and club dj's, corporate and business events, photo booth rentals, ceremony musicians, strolling violinist, guitarist, cocktail and chamber musicians, custom lighting, custom song editing and voice-over services.
For further information visit our website at
www.atmosphere-productions.com
Contact us TODAY for FREE information.
DJ Sam
Sylvester Samuels
Reception Entertainment Director
As featured in Eric and Amanda's winning wedding on the season finale of TLC's TV
"FOUR WEDDINGS"
Couples' Choice Awards™ 2014, 2015, Bride's Choice Awards™ 2011-2013 and Gold Rated Awards™ 2011-2013
Atmosphere Productions LLC
Professional Disc Jockey Entertainment
PO Box 330303
West Hartford, CT 06133-0303
Phone: 860.231.7141
Skype: atmosphereproductions
Celebrating over 30 Years in the Wedding/DJ/Entertainment Music Business
Member of The DJ Network
Member of The West Hartford, CT Chamber of Commerce
Member of The Association of Professional Entertainers
DJ Times ~ Mobile DJ Of The Month
Former WKND Air-Personality
Copyright © 2016 Atmosphere Productions™ LLC All Rights Reserved.
Think A Longer Wedding Reception Is Better?