3 Tips to GET IT RIGHT With Wedding Transportation
Looking for transportation for your BIG DAY? Here's 3 tips from the Nelson Family Limousine in Berlin, CT.
Owner, Brian Nelson, has been a professional chauffeur since 2002 and has ample experience providing a variety of transportation services, as well as chauffeuring brides and wedding parties. Count on the
Nelson Family Limousine
in Berlin, Connecticut, for a trusted car and limousine service company.
EXPERIENCE
Big company limos have high turnover, so consider a small buisness for the best customer service and chauffeurs that have experience with brides. It's too important of a day to roll the dice on knowledge .
NEW VEHICLES
Always ask the year of the vehicle you are interested in as limos and party busses of older models are unreliable. If your party is over 10 passengers you will be in the Limo Bus market. Avoid busse
s with carpet because it will not be clean on your day. Wood floors mop out and smell fresh.
BATHROOMS
Bathrooms are hard to find but could make a huge difference in your day. It also is a good sign that the Company spends the extra money and extra clean up time on client comfort and convenience.
Feel free to contact Brian Nelson of the Nelson Family Limousine in Berlin, Connecticut, with any questions or to schedule your big day transportation!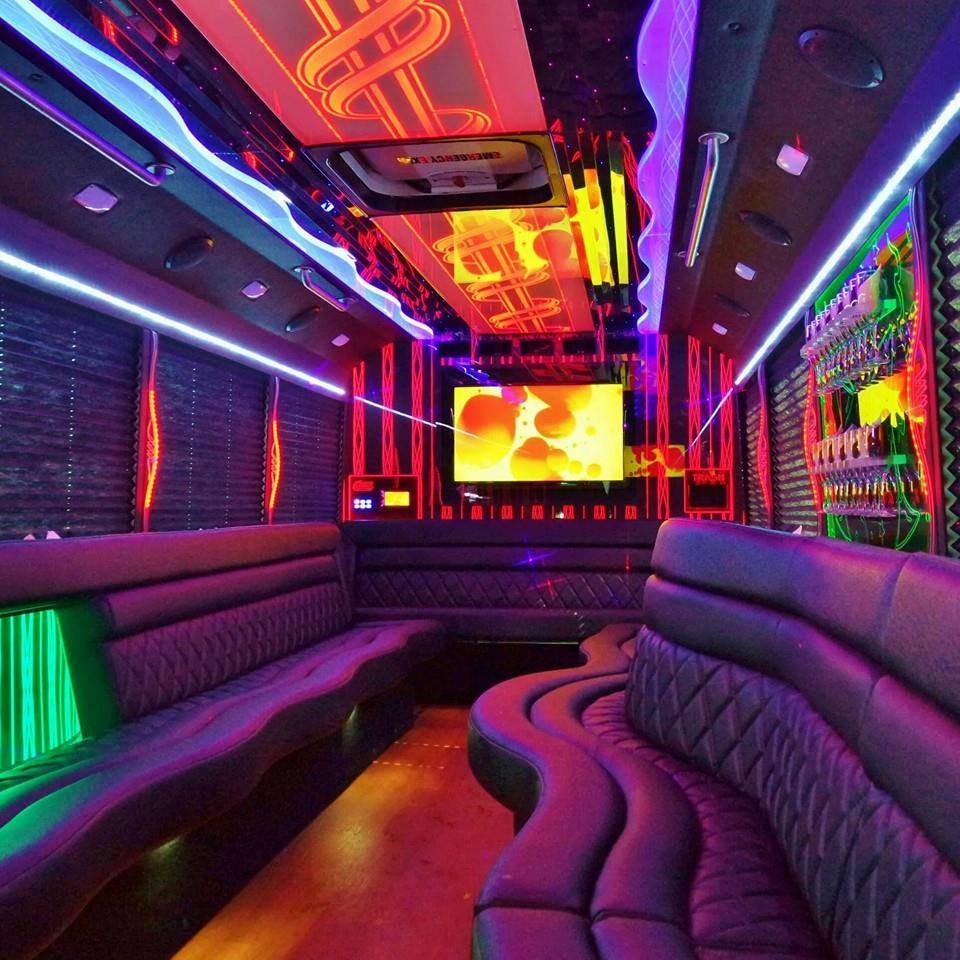 Atmosphere Productions LLC is a CT Wedding DJ, providing professional mobile entertainment service, Music, Reception Entertainment Directors, MC and DJ's primarily for Weddings in the Greater Hartford area but throughout Connecticut, Massachusetts, New York, Rhode Island and in the New England area.
Specializing in wedding disc jockey entertainment, radio and club dj's, corporate and business events, photo booth rentals, ceremony musicians, strolling violinist, guitarist, cocktail and chamber musicians, custom lighting, custom song editing and voice-over services.
For further information visit our website at
www.atmosphere-productions.com
Contact us TODAY for FREE information.
DJ Sam
Sylvester Samuels
Reception Entertainment Director
As featured in Eric and Amanda's winning wedding on the season finale of TLC's TV
"FOUR WEDDINGS"
Couples' Choice Awards™ 2014, 2015, Bride's Choice Awards™ 2011-2013 and Gold Rated Awards™ 2011-2013
Atmosphere Productions LLC
Professional Disc Jockey Entertainment
PO Box 330303
West Hartford, CT 06133-0303
Phone: 860.231.7141
Skype: atmosphereproductions
Celebrating over 30 Years in the Wedding/DJ/Entertainment Music Business
Member of The DJ Network
Member of The West Hartford, CT Chamber of Commerce
Member of The Association of Professional Entertainers
DJ Times ~ Mobile DJ Of The Month
Former WKND Air-Personality
Copyright © 2016 Atmosphere Productions™ LLC All Rights Reserved.
3 Tips to GET IT RIGHT With Wedding Transportation