Top 21 Cocktail Hour Soulful Selections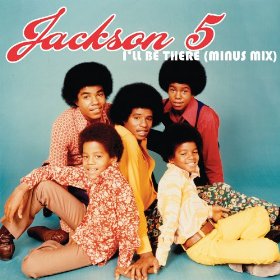 How about listening to something different during the Cocktail Hour?
I enjoy delving into my collection of 60's, 70's and 80's soul and R n B music and sprinkling some choice selections for my clients to hear at the wedding reception. Especially when I get two thumbs up or a guest runs over and tells me that "No one ever plays this music anymore" or "This is a great song… who is it?". As a friend once told me, if it's the first time you're hearing a long lost oldie, then it's a brand new song to you then.
And don't be fooled…. just because it was recorded recently by a contemporary artist doesn't mean that it's not "soul". Here are 24 soulful selections that bend the genre and cross all the way over! This is by no means a definitive list… just some of my favorites at this moment in time.
Try some of these during your Cocktail Hour (in no special order):
Jackson 5 – I'll Be There (Minus Mix)


Herb Alpert & The Tijuana Brass – This Guy's In Love With You


Candy Dulfer w/ David A. Stewart – Lily Was Here (instrumental)


Luther Vandross – Any Love


Mayer Hawthorne – The Walk


Brenda Russell – Get Here


Ed Sheeran – Thinking Out Loud (G Duppy Reggae Remix)


Keith Washington – Kissing You


Queen Latifah (aka Dana Owens) – California Dreamin'


Bobby Caldwell – What You Won't Do For Love


Marvin Gaye and Diana Ross – You Are Everything


Anita Baker – Sweet Love


Melina – Wishing On Love


Johnny Gill – My, My, My


Earth, Wind & Fire – That's The Way Of The World


Major Harris – Love Won't Let Me Wait


Temptations – Just My Imagination


Stevie Wonder – My Cherie Amour


Mario Biondi and the High Five Quintet – This Is What You Are


Bill Withers – Lovely Day


Martha and the Vandellas – My Baby Loves Me
Atmosphere Productions LLC is a CT Wedding DJ, providing professional mobile entertainment service, Music, Reception Entertainment Directors, MC and DJ's primarily for Weddings in the Greater Hartford area but throughout Connecticut, Massachusetts, New York, Rhode Island and in the New England area.
Specializing in wedding disc jockey entertainment, radio and club dj's, corporate and business events, photo booth rentals, ceremony musicians, strolling violinist, guitarist, cocktail and chamber musicians, custom lighting, custom song editing and voice-over services.
For further information visit our website at
www.atmosphere-productions.com
Contact us TODAY for FREE information.
DJ Sam
Sylvester Samuels
Reception Entertainment Director
As featured in Eric and Amanda's winning wedding on the season finale of TLC's TV
"FOUR WEDDINGS"
Couples' Choice Awards™ 2014-2016, Bride's Choice Awards™ 2011-2013 and Gold Rated Awards™ 2011-2013
Atmosphere Productions LLC
Professional Disc Jockey Entertainment
PO Box 330303
West Hartford, CT 06133-0303
Phone: 860.231.7141
Skype: atmosphereproductions
Celebrating over 30 Years in the Wedding/DJ/Entertainment Music Business
Member of The DJ Network
Member of The West Hartford, CT Chamber of Commerce
Member of The Association of Professional Entertainers
DJ Times ~ Mobile DJ Of The Month
Former WKND Air-Personality
Copyright © 2016 Atmosphere Productions™ LLC All Rights Reserved.
Top 21 Cocktail Hour Soulful Selections