I Have A Gripe.....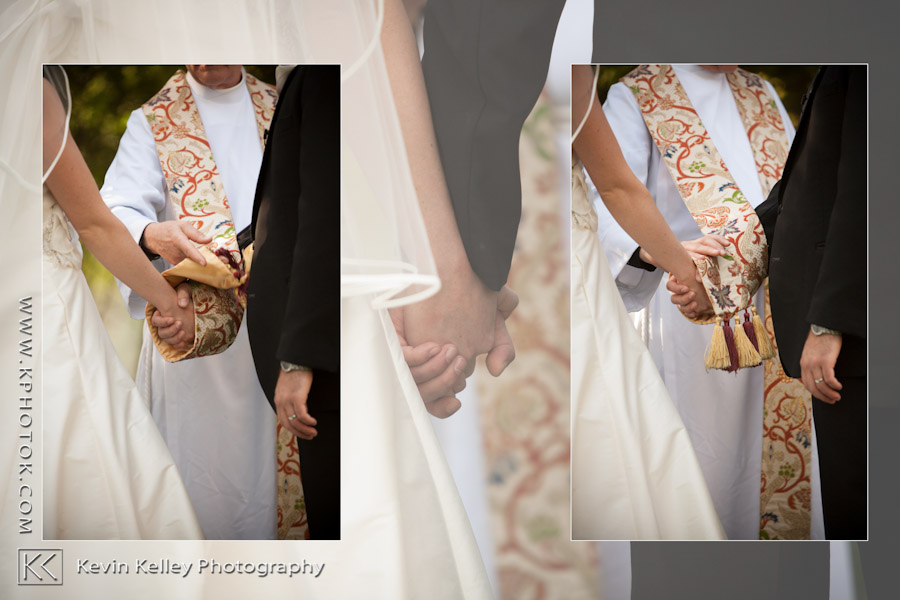 ….. about a few Wedding Officiants who show up ten minutes before an outdoor wedding ceremony.
As the bride & groom, you are expected to arrive in a timely fashion for your ceremony.  When you arrive, you expect the seats to be properly placed, flowers in order and the isle and alter to be ready to go.  In a Church setting, it is the priest or rabbi's responsibility.  At a banquet facility, some of those responsibilities fall on the banquet manager.  So, what is expected of the officiate or JP?
Showing up 10 minutes before the bride is scheduled to walk down the isle is inappropriate, but all too common.  As the officiate, you most likely were involved in the rehearsal.
Don't get me wrong… Not ALL Wedding Officiants are the same.  We know and recommend some wonderful and highly professional Wedding Officiants here.
Someone who cares about their work and YOUR ceremony should arrive a minimum of 30 minutes PRIOR to guest arrival (that is a FULL HOUR prior to ceremony time).  In that hour prior to you walking down the isle, they should be doing some/all of the following:
Ensuring the alter and chair setup is correct




Making sure necessary items are in place (candles, lighters, glass, wine, etc)




Guiding guests & wedding party members as necessary




Checking for rings, license, etc.




Coordinating with musicians or DJ for music cues




Testing Microphone –  I can't tell you how many JPs don't know how to use a microphone or don't speak up properly to be heard – you might want to ask if they've ever taken a public speaking class!



Atmosphere Productions LLC is a CT Wedding DJ, providing professional mobile entertainment service, Music, Reception Entertainment Directors, MC and DJ's primarily for Weddings in the Greater Hartford area but throughout Connecticut, Massachusetts, New York, Rhode Island and in the New England area.
Specializing in wedding disc jockey entertainment, radio and club dj's, corporate and business events, photo booth rentals, ceremony musicians, strolling violinist, guitarist, cocktail and chamber musicians, custom lighting, custom song editing and voice-over services.
For further information visit our website at www.atmosphere-productions.com

Contact us TODAY for FREE information.
DJ Sam

Sylvester Samuels

Reception Entertainment Director

As featured in Eric and Amanda's winning wedding on the season finale of TLC's TV

"FOUR WEDDINGS"
Couples' Choice Awards™ 2014-2017, Bride's Choice Awards™ 2011-2013 and Gold Rated Awards™ 2011-2013
Atmosphere Productions LLC

Professional Disc Jockey Entertainment

PO Box 330303

West Hartford, CT 06133-0303

Phone: 860.231.7141

Skype: atmosphereproductions

Celebrating over 30 Years in the Wedding/DJ/Entertainment Music Business

Member of The DJ Network

Member of The West Hartford, CT Chamber of Commerce

Member of The Association of Professional Entertainers

DJ Times ~ Mobile DJ Of The Month

Former WKND Radio Air-Personality
Copyright © 2017 Atmosphere Productions™ LLC All Rights Reserved.
I Have A Gripe.....